5 Tips for Preparing your Kids for Family Photos | Vancouver Washington Family Photographer
So you want your family photos taken but the thought of getting your kids to cooperate totally stresses you out, so you wait and before you know it, a few years goes by and then you're kicking yourself because your kids are changing so quickly! I hear this all of the time from parents, they wanted to reach out to a photographer they liked but were too worried that their kids wouldn't behave. I get it, I am a mom too and my son can be pretty unpredictable at times.
I have good news for you though, family photos can actually be really fun and you can let the photographer you hired worry about if your son is picking their nose or siblings are sticking their tongues out at each other. You and your family will not only have fun but the images will capture your families uniqueness and beauty!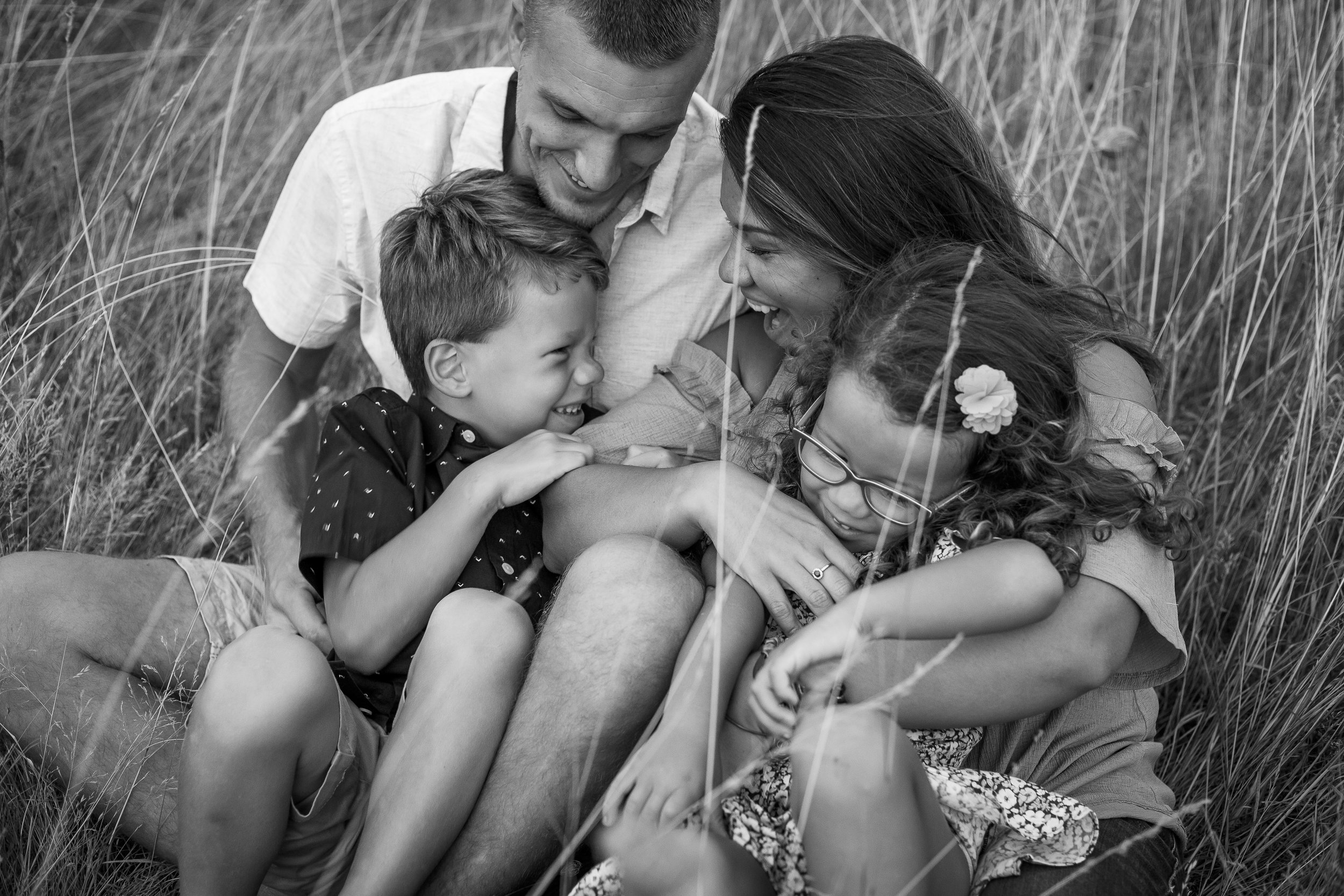 Yep, take a deep breath and maybe skip that triple americano you usually get to be super mom or dad that day. I get it, I need my coffee and I like to be in control too but if you like the photographer you hired, leave the work to them! Trust them, they are excited to do it for you! I guide all of my families prior to thier session so they are really prepared on what to expect from the session, what to wear, and that I will be able to capture many amazing images no matter what happens with your kiddos!
Tell your kids you are all getting some fun photos taken by an old friend. That way they know its not a stranger and there is not an element of surprise. Also, show them a picture of the photographer from their website or instagram so that they are now a familiar face. I have learned that giving them some time to prepare prior to the session can and will be helpful.
A hangry kid is not a happy kid. Make sure they are well fed before the shoot and bring plenty of water and dry, non messy snacks. It will help them if they need a quick break, and trust me they will! It's ok and its expected, let them have a break while your photographer is snapping a few pictures of just mom and dad. Your kiddo will likely be ready for more after a few minutes. It really has worked well for me!
You can have your kids look adorable and be comfortable at the same time. I suggest letting them try clothing on if its new and wash it once prior to your session. It will allow clothing to feel less stiff and its a good practice run to know if your little one is bothered by a tag or string.
Practicing saying "cheese" or their smile before you have your photos makes for some awkward faces on kids. I see this all time, mom will be talking to kids and trying to get them to smile and very quickly kids become overwhelmed. If you can let the photographer take over they will be able to get real, candid, and precious images. Also, if parents are talking and stressing over what their kids smile is like, they too will have grimaces and unnatural expressions on their faces. Which is not what mom and dad want to see in their photos.
Trust the photographer that you hired, have fun, relax, and leave the work to them!