5 Reasons for Maternity Photography | Vancouver Washington Maternity Photography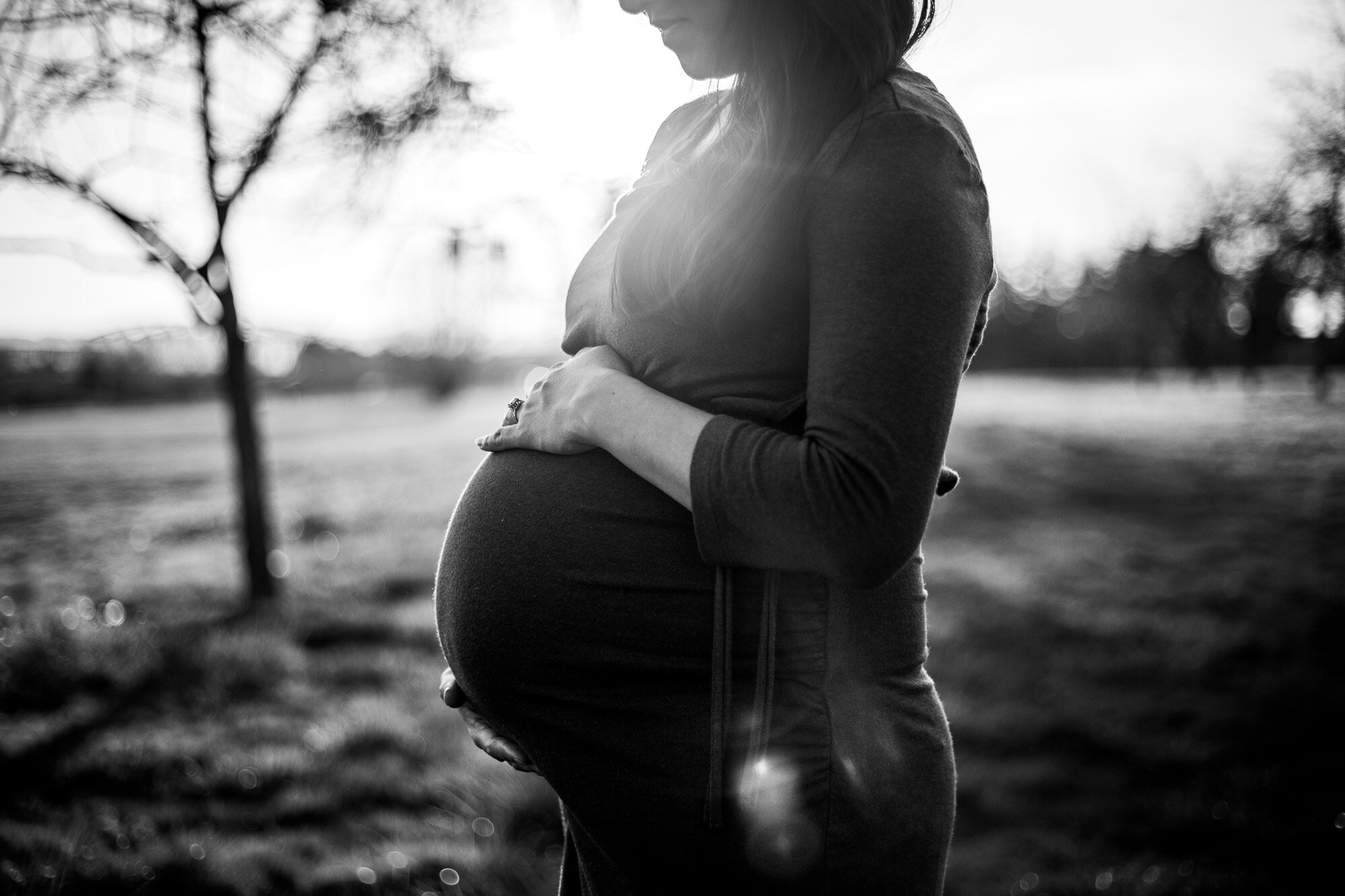 From the moment you see a positive pregnancy test you start to dream about the day you'll meet your newest little family member. If you are anything like me, I was excited, nervous, and I just couldn't wipe the huge smile from my face. You could say I was "glowing" and then that glow turned into beads of sweat from the intense nausea that quickly crept in, ha! Ok, so not everything about pregnancy is pretty but it is a beautiful time in your life and I feel its one of the most important moments that need to be remembered forever. You have a long journey ahead of you but the time go so incredibly fast.
With my first child, I almost missed the opportunity to have maternity photos done because I procrastinated (I was so tired!) and he came much earlier than expected! As a maternity photographer, I encourage moms-to-be to contact a photographer that they love into their second trimester. I am so thankful we got ours done when we did, I truly treasure them so much.
Here are 5 reasons you should schedule a maternity photography session!
As Your Child Grows, You'll Love Looking Back on Your Maternity Photos
If you have more than one child, you know how fast they grow! With my son, who was my first child, I thought time was like molasses. Towards the end of my pregnancy though, it started to go incredibly fast and with everything we were doing to get ready for his arrival things were slipping my mind. #mombrain
I love showing him our maternity photos of him. "Did you know you were inside my belly in this photo?" He loves looking at them and when we talk about how excited we were for his arrival. This brings me to the next reason maternity photography is important.
2. Your Child Will Treasure Your Maternity Photos for a Lifetime
Mommas-to-be don't always feel beautiful but I promise you, your child will treasure your maternity photos for a lifetime and see you as the beautiful woman that you are. I only have a handful of photos of my mom when she was pregnant with me and I absolutely love them! Your child won't see the tiredness or swollen ankles that you see, they will see the love and excitement that you had for them. Have you ever watched the movie, The Family Stone? The scene where Sarah Jessica Parker gifts her boyfriends entire family a photo of their mother when she was pregnant was one of my favorite scenes in a movie ever! If you haven't watched that scene, go check it out!
3. You Can Show As Much of Your Belly As You Want
There are many ways to be photographed while you're pregnant. Some mommas want to show a lot of skin and others choose to be modest. Whatever you are comfortable with, you will feel and look amazing in your maternity photos. Personally, I am typically more modest but when I was pregnant with both my kids I felt really good about myself and loved embracing how my body was changing. It's incredible what your body is doing, every week came with new changes. I love my body for giving me two healthy, wonderful kids! I couldn't take enough photos of my bare belly and I am so glad I have them.
4. You Are Amazing
Making a human is no small task! All the moms that I get to photograph for their maternity photos, they are amazed at what they see. Turning the camera on them for once reveals an incredibly beautiful moment in their lives. Someone once told me while I was pregnant with my daughter to take it in because it will all end sooner than I realize and what I am creating is a miracle. Although I didn't feel like it at the time, I do look back on our photos and I am in awe of how my body did all of that work!
Rarely in Front of the Camera
Raise your hand if you are always the photographer for your family. My hand is raised! Let a photographer spoil you and your family at an incredibly important time. A maternity photographer knows how to make you feel good about your session and have fun while doing it. Soon, you'll have hundreds of photos of your little one but as moms we rarely step in front of the camera. Take this time to have an incredibly beautiful experience captured because once it's gone, it's gone.